If you are a Business Owner or a part of the executive leadership team for a for profit or nonprofit organization let 3 Rivers Wealth Management Group teach you more about how to maximize your business for you, your employees and your shareholders. Traditionally, small to mid size businesses and nonprofits are victim to over charging and under servicing. As business owners ourselves, we understand that getting the greatest value for your investment is critical to your success and every incremental dollar saved can help exponentially when invested back into your core business.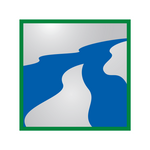 Why 3 Rivers Wealth Management Group?
Independent Unbiased Recommendations
We work for you. With no proprietary products, we can survey the landscape of available providers for solutions that best meet your needs at the most competitive price.
Integration of benefits
We can be your "one stop shop." Do you have multiple relationships for Retirement, Medical and Group Benefits? We can simplify your life and that of your HR department by being the single point of contact, freeing up your and their time to dedicate to other areas of your business.
Business Specialists
Providing benefits solutions and services to businesses is at the core of our business. Industry statistics show that most financial advisors have no more than 2 retirement plans under management and more "dabble" in this business. With the increased fiduciary scrutiny and personal liability for trustees, the importance of working with an expert is more important than ever.
Michael Gerber
"My experience has shown me that the people who are exceptionally good in business aren't so because of what they know but because of their insatiable need to know more."